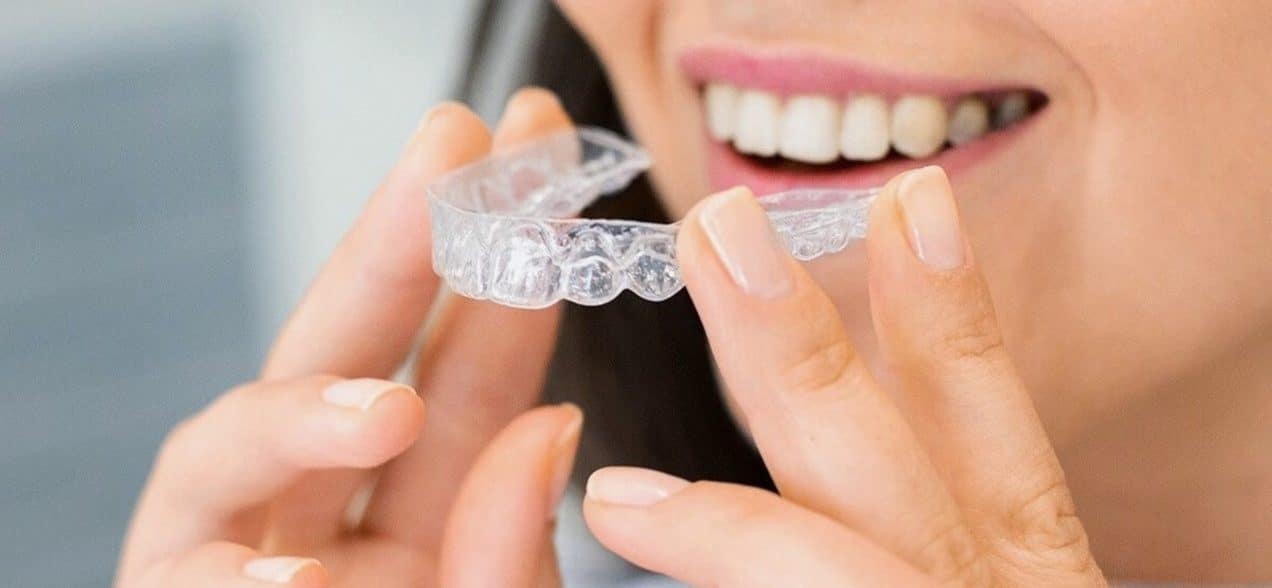 Most people are familiar with the art of cosmetic dentistry. Invisalign is one such method that is simple and affordable enough for most people to indulge in. But how does Invisalign work, exactly?
If you are curious about the Invisalign process, it's probably because you're looking for an alternative to braces. Braces can make you feel self-conscious and can be uncomfortable, which is why Invisalign serves as a great alternative for those that qualify.
I always walk my patients through the step-by-step process for getting Invisalign. But just to give you a head-start, here is everything you will need to know about Invisalign, including the process and how it works.
RELATED: Invisalign Chicago – Don's Story at Big Smile Dental IL
What Is Invisalign?
Invisalign is a custom-made retainer that works to straighten teeth, fix bite problems, or cure gaps. It is made out of a transparent plastic material that is almost undetectable. This clear aligner is one of the main reasons that my patients ask about the Invisalign process. That, and the fact that they are easily removable. Unlike braces, you are not hindered by what you can eat, plus you can brush your teeth like normal with Invisalign.
If you are looking for Invisalign in Chicago, you will want to make sure that you are working with an experienced Invisalign provider. Big Smile Dental has fitted numerous patients with Invisalign to give them the perfect smile they have always wanted.
Jaryn shares her Invisalign experience with Dr. Siegel
RELATED: Invisalign Braces Testimonial – Jaryn Franklin, Miss Illinois 2016
How Does Invisalign Work?
After you have decided to take the plunge, getting set up for Invisalign is a pretty simple process. The first thing we will do at Big Smile Dental is use our 3D scanner to take images of your teeth. After that, I will map out the projected movement of your teeth. This will help in determining the different retainer sizes that you will need.
Permanent Porcelain Veneers
Porcelain veneers are awesome because of their strength and stain-resistant nature. It is a common misconception that they may stain. Even if you are an avid coffee drinker or a red wine connoisseur, Dr. Siegel can remove stains from your teeth without porcelain veneers in a few minutes.
Each case varies, but we usually have our patients return for the next set of their Invisalign series every two weeks. Changing the clear retainers is pertinent in ensuring that your teeth are aligning the way our computer program anticipates. Once we know the process, we send your personal 3D scan and program to Invisalign for them to develop each set of custom aligners.

How Long Do You Wear Invisalign?
Invisalign works in the same way as braces in that you need to wear them consistently. You will want to wear your Invisalign aligners for 20 hours a day and only take them out to eat and brush your teeth. The less you wear them, the less progress you will see in your teeth movement.
Again, each patient will receive different answers on how long they will have to wear Invisalign. On average, patients should expect the Invisalign process to last 6 months to 18 months. I will be able to give you a personalized timeframe after your initial consultation where we will discuss your expectations.
Want to know more about how Invisalign works? You can check out our YouTube video here or contact us directly. Big Smile Dental can be reached at (773) 772-8400 or by submitting an appointment request.
About Big Smile Dental
At Big Smile Dental, we are dedicated to making your smile healthy and beautiful. Learn more about our practice and our credentials.