Dental emergencies can occur to anyone, anywhere, and anytime, but they always seem to strike when you are completely unprepared. For instance, while you and a few friends played baseball, the game abruptly changed to bowling, and your teeth became the pins. Or how about the time you bit into a slice of pizza, and it bit back.
Regardless of the circumstances, you are in pain and require immediate help! So what should you do? Simple, call Big Smile Dental at 773-772-8400 for SAME-DAY EMERGENCIES.
How Much Does an Emergency Dentist Visit Cost?
An emergency visit to your dentist presents a considerably more cost-effective alternative to seeking treatment at an Emergency Room, with the added advantage of receiving specialized dental care. On average, the cost of an emergency dental visit typically ranges between $400 and $1500.
We are committed to assisting you even if you are currently without insurance coverage. At Big Smile Dental, we recognize the challenges posed by the absence of insurance, making it difficult to access the necessary care. Therefore, we offer an affordable initial visit starting at just $80. We encourage you to contact us and schedule an appointment to receive the care you need.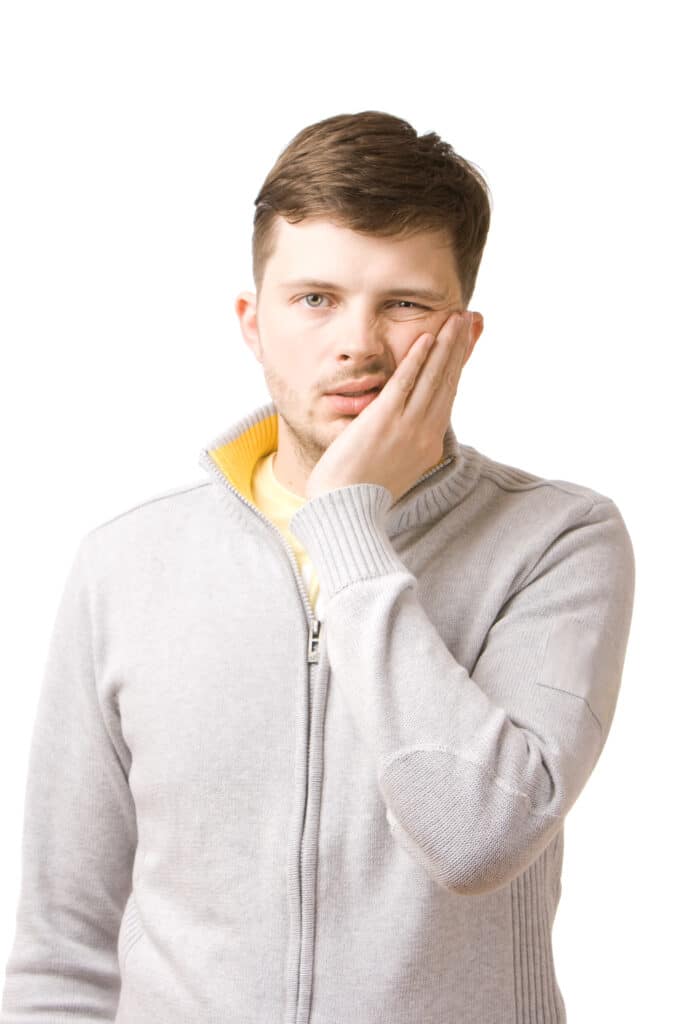 What Is a Dental Emergency?
A dental emergency includes uncontrollable bleeding, facial bone trauma, severe pain, and other dental issues. It differs significantly from a medical emergency and necessitates seeing an experienced dentist earlier than usual.
Some of the most common dental emergencies include:
Not all dental issues necessitate that you seek emergency dental care. However, if you experience direct trauma to your mouth, teeth, or gums, or if you are experiencing severe pain, you should contact your dentist immediately. Dental injuries can lead to more serious dental and health complications if not treated immediately.
What Are the Dental Emergency Services Offered?
Each dental emergency is unique. Some issues, such as a chipped or broken tooth, can be resolved in a single dental visit. Other conditions, such as severe toothache caused by extensive decay or gum disease, may necessitate a more complex treatment strategy. Regardless of the circumstances, Big Smile Dental will take steps to alleviate your pain as soon as possible and, if necessary, proceed with further treatment options.
Some of the most common emergency dentistry services include:
Big Smile Dental has the tools and infrastructure to handle dental emergencies effectively. This allows for accurate diagnosis, timely treatment, and successful management of the dental emergency.
What to Do for a Dental Emergency?
You can minimize pain and sometimes prevent further damage with a few simple first-aid steps. If you experience:
When Are We Open?
In any situation, call us as soon as possible. We are open Monday through Friday and a half-day on Saturday for your convenience. Our hours of operation are:
Remember, for same-day appointments, call 773-772-8400 to receive the immediate care you need. We will get you out of pain and give you a reason to smile.
Where Are We Located?
The Big Smile Dental office is conveniently located central to Avondale and Logan Square at 2833 N Milwaukee Ave, Chicago, IL 60618
What Are the Payment Options Available?
You'll find that most of our procedures are covered by various dental and medical insurance plans. Our helpful office staff will be happy to assist you in filling out your insurance forms to ensure that you receive proper reimbursement from your insurance carrier.
For your convenience, we offer the following payment options for financing your dental treatment:
Our office accepts a variety of different Insurance carriers. Please call our office, and our staff will help determine your dental benefits as estimated by your insurance carrier.
Does Big Smile Dental accept Medicaid?
No
What Is the Follow-up Care After a Dental Emergency?
Once a dental emergency is resolved, it's essential to continue with proper care to maintain oral health and minimize discomfort. The following guidelines are designed to provide a comprehensive understanding of how to care for your oral health after a dental emergency.
Remember, your health and comfort are our top priority. If you have any questions or concerns about your recovery, please don't hesitate to contact our office at your earliest convenience. Our team is here to support you through every step of your dental health journey.
If you're interested in more information about dental veneers or other dental restorative options, call Big Smile Dental today! Our team is happy to schedule a consultation at a time that works with your schedule.
Your new smile is waiting for you!