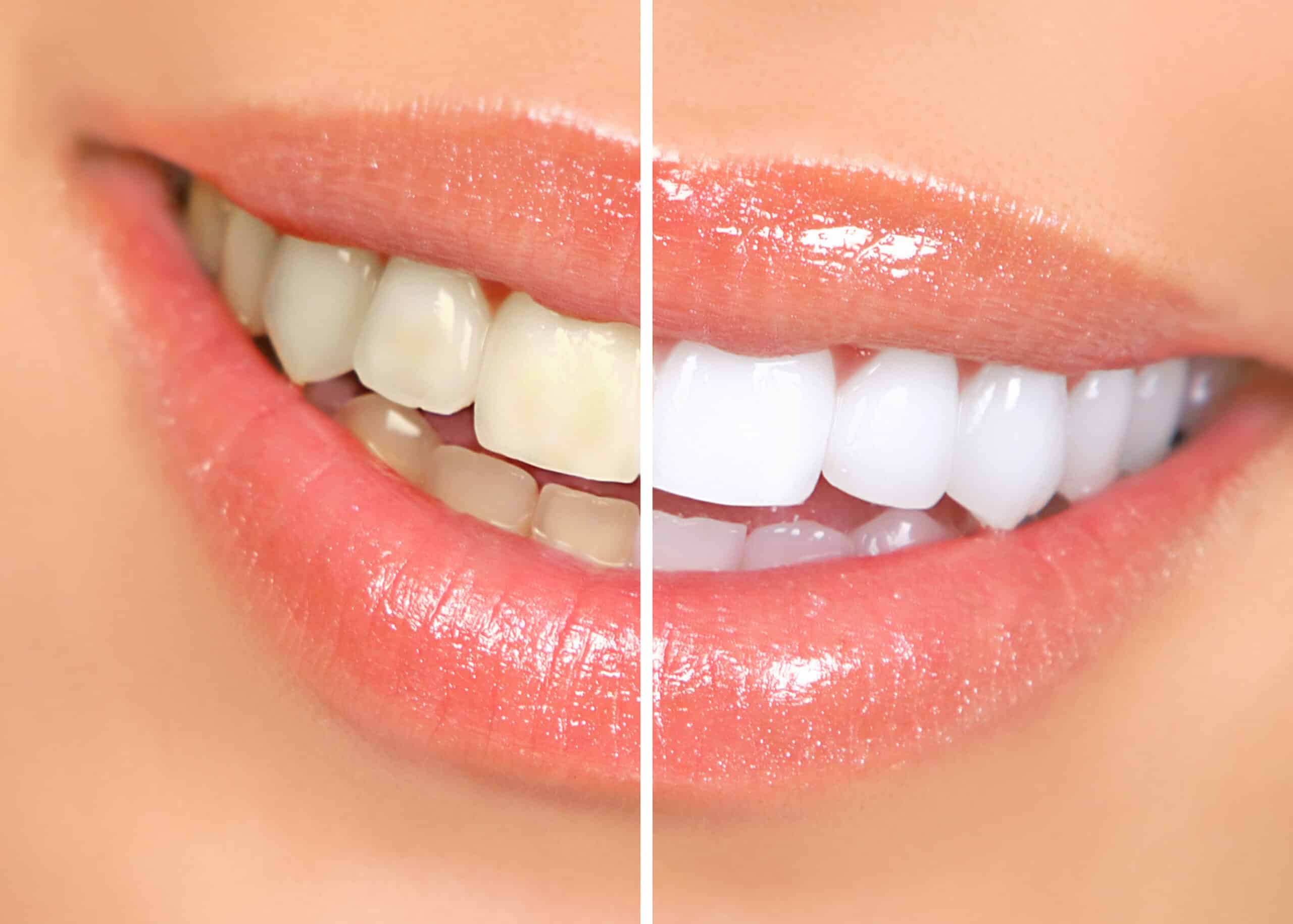 Change Your Smile, Get Whiter Teeth, Look and Feel Fantastic in Just One Hour.
Your smile is one of the first things people notice about you. A beautiful smile could build confidence and make you look and feel younger. With so many reasons to smile, don't let the effects of tooth discoloration hold you back.
Teeth whitening is the process of lightening teeth, removing teeth stains, and correcting tooth discoloration. This form of dentistry should only be performed on the recommendation of a dentist or another regulated dental expert, such as a dental hygienist or dental therapist.
Teeth Whitening Method
There are two ways you can choose to bleach your teeth: home or dental office bleaching. Home bleaching involves the fabrication of plastic bleaching trays. These tray-based tooth whitening systems with hydrogen peroxide gels are worn for thirty minutes to one hour a day for four to eight weeks. In contrast, the office tooth whitening method is much quicker. Big Smile Dental offers three big-name brands for in-office bleaching, including BriteSmile, Zoom, and Rembrandt.
How Does Teeth Whitening Work?
Teeth whitening is a straightforward process where one of two teeth bleaches is used in whitening products (hydrogen peroxide or carbamide peroxide). These bleaches disintegrate stains from teeth, making the tooth shade lighter and giving you a whiter smile.
Teeth whitening, on the other hand, may not work on all teeth, which is why you should consult a dentist before whitening your teeth. Tooth whitening products may not be able to treat all types of discoloration. Yellow teeth, for example, may most likely respond well to bleaching, whereas brown teeth may not. Treatment may also not be effective if your tooth discoloration results from medications or a tooth injury.
Why Did My Teeth Change Color?
Your tooth shade can fade with time from white to dull for various reasons. Tooth discolorations are often classified as extrinsic, intrinsic, or a combination of the two.
Extrinsic stains are caused by environmental causes or individual habits, such as tobacco use, metal salt exposure, or ingestion of highly pigmented foods or beverages, such as citrus fruits and vinegar, which contribute to enamel erosion (loss of tooth enamel). The severity of extrinsic tooth stains varies widely and can be compounded by lifestyle habits and poor oral hygiene.
Intrinsic stains form inside the tooth (either inside the enamel or the underlying dentin). They can be caused by systemic factors such as genetic abnormalities (e.g., dentinogenesis imperfecta, amelogenesis imperfecta) or local influences during tooth formation. They can also be caused by an oral injury, over-exposure to fluoride, or during the use of certain medications. Intrinsic stains are considered more permanent than extrinsic stains and do not respond well to teeth whitening as extrinsic stains do.
Is Teeth Whitening Safe?
Teeth whitening is typically considered safe and is only recommended for people with healthy, unrestored teeth and gums (no fillings). However, this treatment is not suitable for everyone, especially if you are under 16, pregnant or lactating, or have sensitive teeth.
Certain at-home treatments can cause adverse effects like tooth sensitivity (especially if you have tooth decay), sensitive gums, receding gums, gum irritation, or poor dental restorations. As such, it's important to consult with your dentist before starting.
A study published in the Journal of the American Dental Association confirms that in-office tooth-whitening systems are safe and effective, and the results last for years. It was also found conclusively that in-office whitening resulted in no structural change in teeth, no adverse effects on fillings, and no softening of tooth enamel. BriteSmile, Zoom, and Rembrandt are three high-quality teeth whitening systems that deliver striking results. Your cosmetic dentist can perform these treatments in-office in about an hour to give you a stunning, sparkling smile.
How Power Whitening Works
What Are My Whitening Options?
There are various teeth whitening systems and products on the market, including whitening toothpaste, over-the-counter products such as whitening gels, rinses, and strips containing a low percentage of hydrogen peroxide, and in-office tooth whitening products you get from a dentist.
In addition to the tooth whitening method mentioned above, you can also help by scheduling regular dental cleanings to help remove plaque and surface stains. The most important things to do are to keep your teeth clean and healthy by brushing and flossing daily and visiting your dental professional regularly to help remove any extrinsic stains.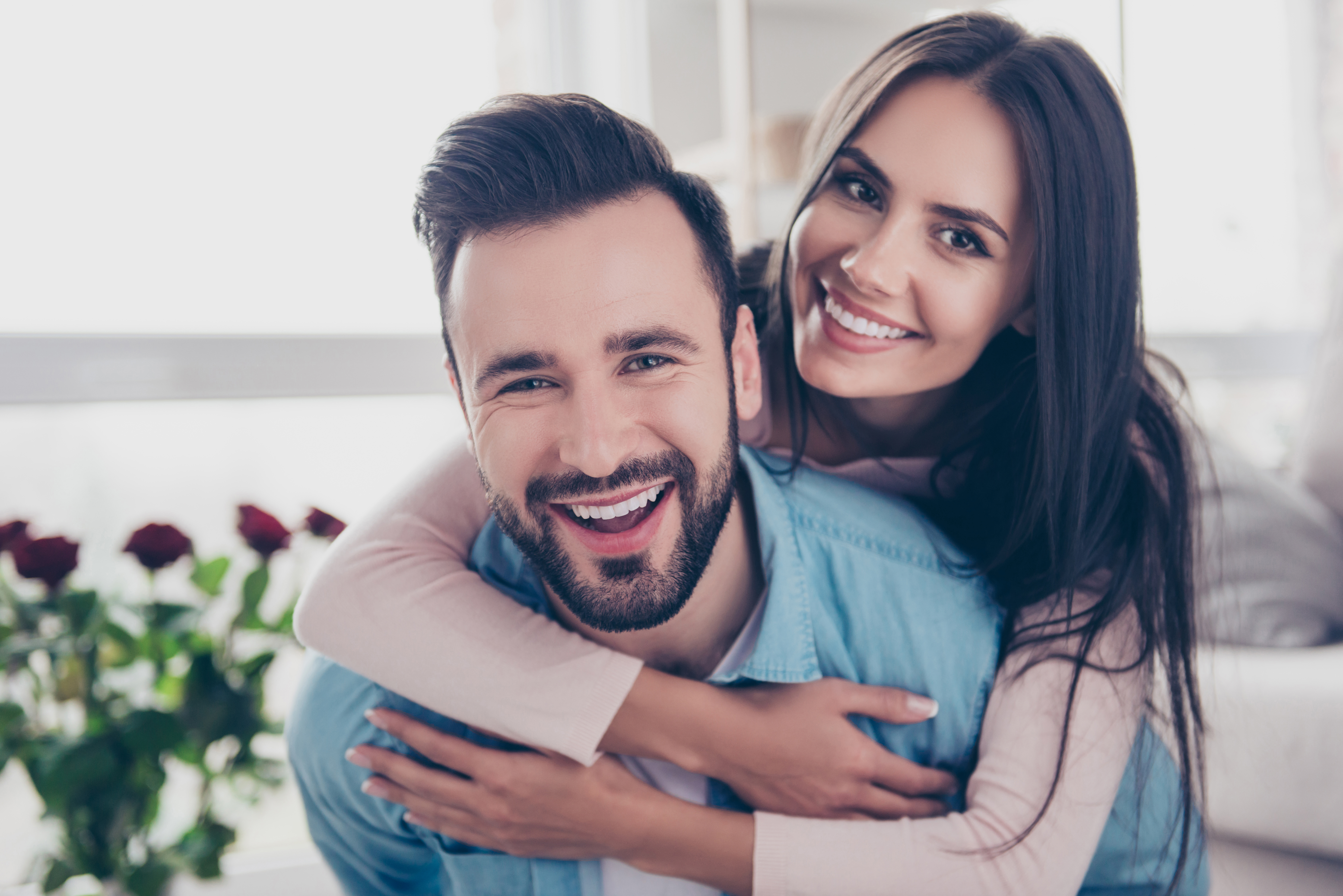 Big Smile Dental is conveniently located in the Logan Square and Avondale area. Make sure to visit our office for a free consultation. We can provide you with a complete smile makeover which includes the BriteSmile professional whitening treatment to address your specific cosmetic needs.
You can also visit us to:
We at Big Smile Dental are excited to assist you in achieving the smile of your dreams.
Frequently Asked Questions About Teeth Whitening
If you're interested in more information about dental veneers or other dental restorative options, call Big Smile Dental today! Our team is happy to schedule a consultation at a time that works with your schedule.
Your new smile is waiting for you!