When people smile and reveal a mouth full of straight teeth, rarely is it natural. Uneven teeth and poor oral health habits can cause crooked teeth, but they don't have to affect your smile or confidence. Invisalign clear aligners from Big Smile Dental can help you have a perfect smile without the unappealing brackets and wires of traditional orthodontics.
Invisalign is a fairly recent, innovative alternative to straighten teeth that are growing or are set incorrectly and move them into the proper position. Instead of metal or ceramic brackets bonded or cemented to the teeth like traditional braces, it uses a series of removable clear aligners manufactured from a thin thermoplastic material called SmartTrack. These plastic aligners (also called trays) fit snugly over your teeth, making them virtually invisible. These plastic aligners are FDA-approved with no BPA, BPS, latex, or gluten.
Invisalign can correct a wide range of orthodontic issues, including: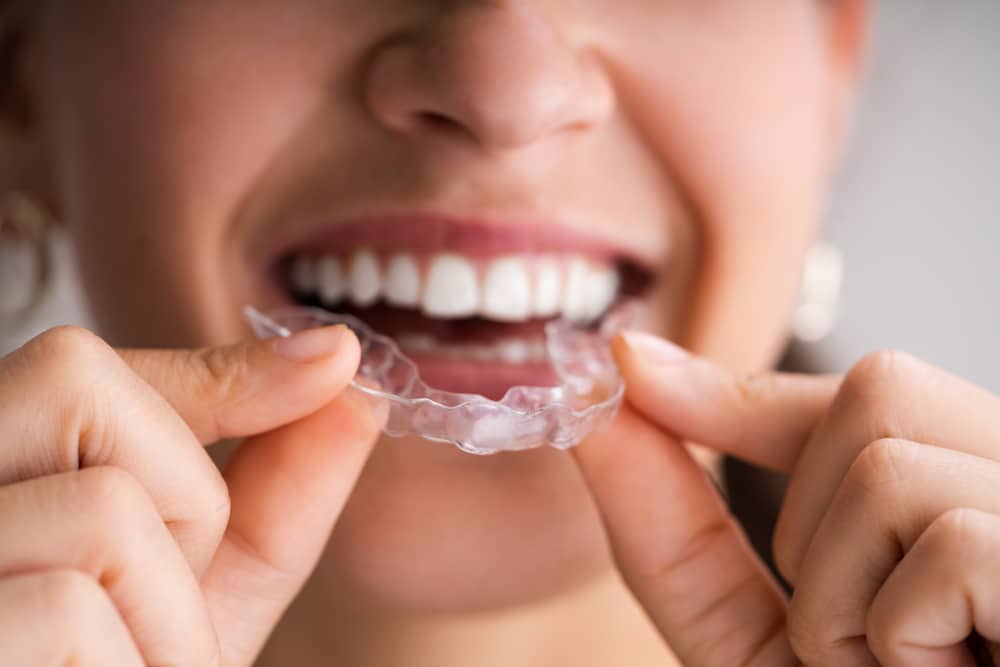 Although Invisalign can fix several types of malocclusions, it may not be right for everyone. Thus, you may want to talk to a dental professional to determine if the aligner treatment is right for you. At Big Smile Dental, we are happy to schedule a consultation so that our dentists can carefully review your diagnosis and recommend suitable treatment options.

What are Invisalign Braces
The Invisalign Process Explained
Big Smile Dental follows a multi-step process to ensure your veneers or Lumineers fit right, perform optimally, and create the smile you've always wanted.
Like any orthodontic treatment, the Invisalign treatment begins with an initial consultation that evaluates your smile and overall oral health to ensure aligners are the best treatment option for you. Then, x-rays, bite impressions, and records are taken to develop an appropriate treatment plan and customize your aligners.
As part of the treatment process, a digital plan that maps out the exact movements of your teeth is created. The Invisalign clear aligners are then designed to apply the right amount of force to a specific place throughout treatment. Each set of Invisalign trays is typically worn for three weeks, with every set slightly different than the one before. The entire treatment process usually takes about one year, depending on your specific condition and treatment requirements. Your aligners can be removed for brushing, flossing, eating, and drinking during that period.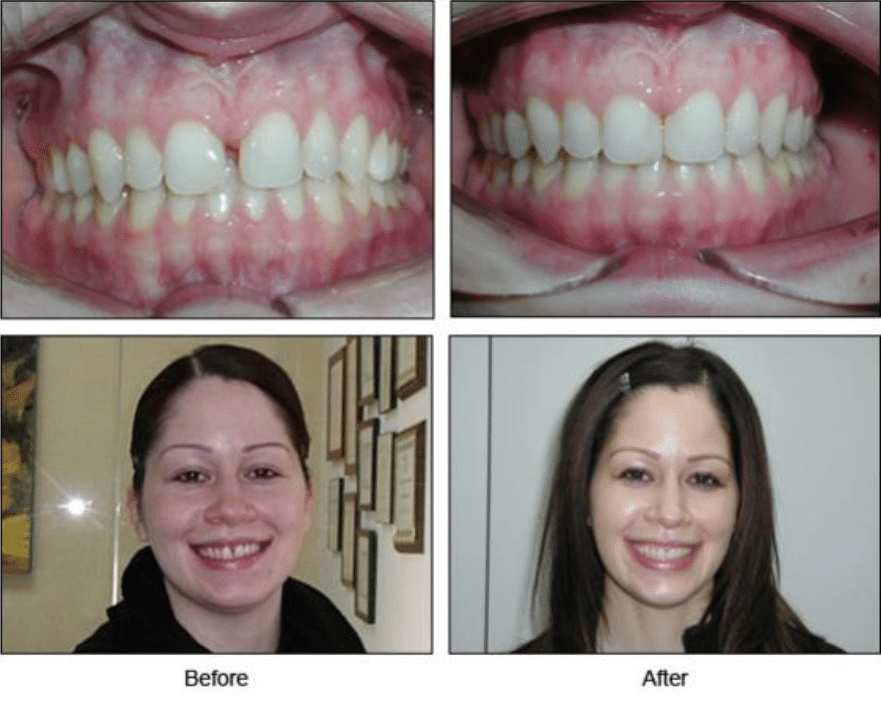 Invisalign Payment Options
Big Smile Dental strives to make Chicago Invisalign services affordable. You may be able to use your insurance coverage, pay with tax-free dollars from your FSA or HSA, or arrange a monthly payment plan.
Many dental insurance plans cover Invisalign treatment just like braces and thus, may pay for a certain percentage of treatment or a specific dollar amount. Our staff at Big Smile Dental will be happy to contact your dental insurance provider on your behalf, freeing you to focus on the smile of your dreams.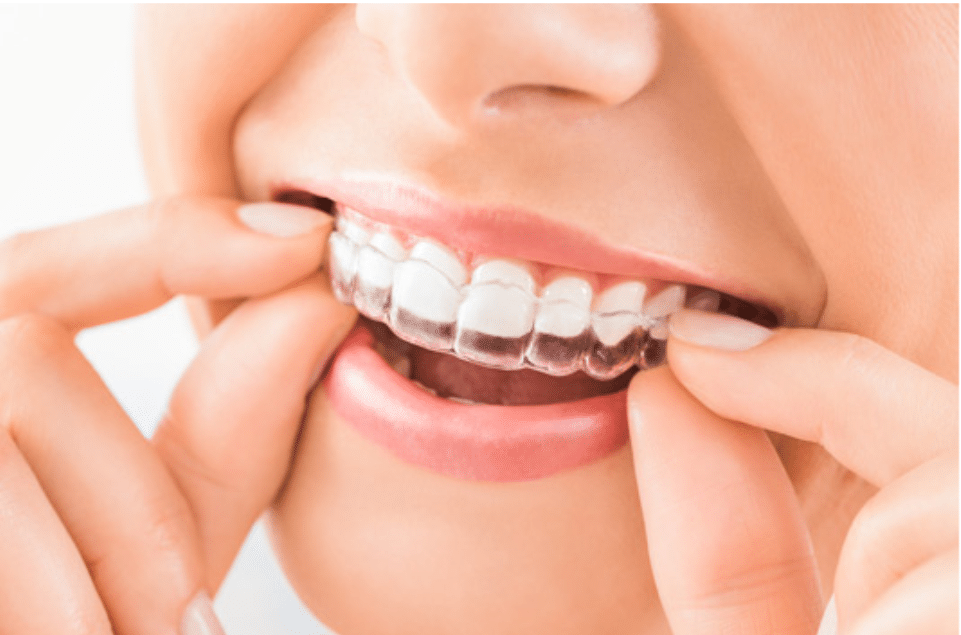 Why Choose Invisalign?
One of the main benefits of choosing Invisalign is enhanced appearance and improved smile. It enables the wearer to straighten teeth gradually and maintain good oral health. Some of the other benefits of Invisalign include:
Who Is Suitable for Invisalign?
Invisalign is suitable for almost anyone wanting to straighten their teeth and improve their smile and quality of life.
Big Smile Dental also has you covered if Invisalign isn't suitable for you. Our team is trained and experienced in providing various cosmetic solutions, including:
Contact Us Today!
With Invisalign treatments from Big Smile Dental, you can get a beautiful smile without the hassle of metal braces. Whether you're looking for an Invisalign treatment in Avondale or Logan Square, we welcome patients from all areas of Chicago.
If you'd like additional information on Invisalign, don't hesitate to contact Big Smile Dental. We will be more than happy to schedule a consultation.
Frequently Asked Questions About Invisalign
If you're interested in more information about dental veneers or other dental restorative options, call Big Smile Dental today! Our team is happy to schedule a consultation at a time that works with your schedule.
Your new smile is waiting for you!