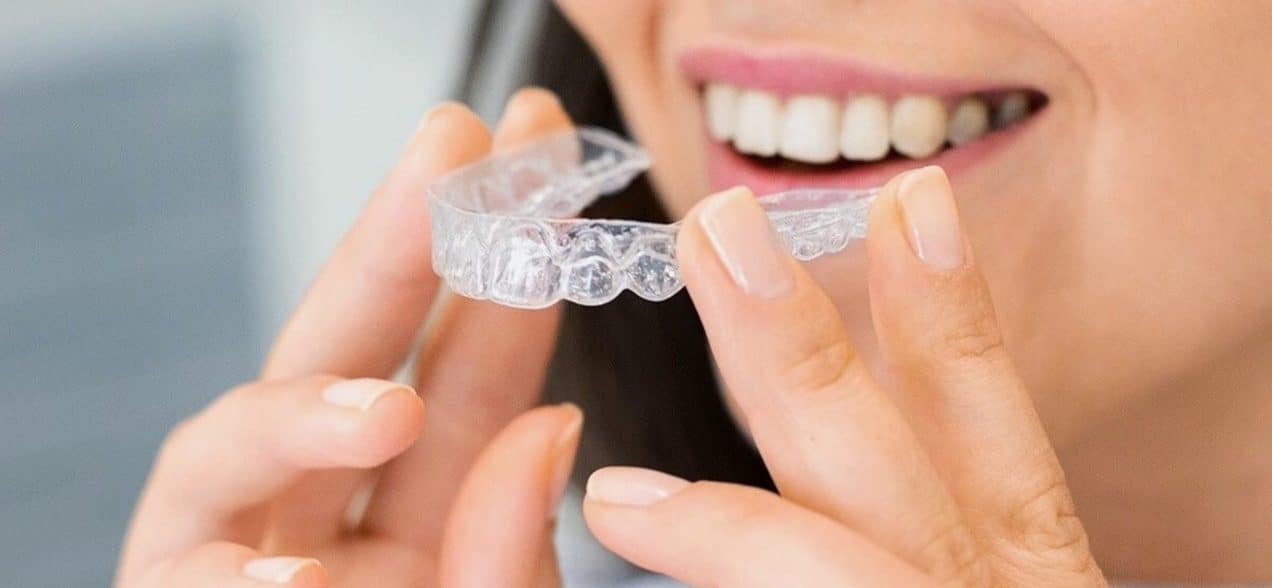 Braces are a long term commitment, but a permanent solution to a misaligned smile. Sometimes genetics play a large part in how our teeth are aligned, and orthodontia can literally change your bite, your smile, and your confidence level. Most importantly, though, how much do Chicago clear braces cost?
Why Do Clear Braces Sometimes Cost More?
Braces in general should be looked at as a long term cost, and it often isn't paid in one lump sum. Clear braces cost more because they must be remolded more often to maintain their invisibility. With standard metal braces, dentists can make simple adjustments that vary the tension on your teeth. Dentists have to factor in more molds and adjustments into the clear braces cost. At Big Smile Dental most patients are surprised that clear braces actually cost less then regular braces.How can this be? Well, because were a preferred provider of Invisalign we receive special discounts and we pass the savings on to you.

What Can Change How Much Clear Braces Cost?
The earlier intervention your teeth receive, theoretically, the shorter length of time you'll need to wear clear braces. Cost is dependent on the type of braces you need, as well as the degree of alignment required and the length of time to get there. In addition, if extra surgeries or procedures are required before, during, or after the braces to fix more serious dental issues, that will also impact how much clear braces cost overall.
Ask us about price, timeline, follow-up visit schedules, restrictions, and realistic expectations of outcome. All of these will factor into the clear braces cost calculation.
How Can I Lower The Impact Of The Clear Braces Cost?
Taking care of your general dental health is key in keeping the clear braces cost lower. If your teeth and gums are in good condition, just misaligned, the clear braces will cost less. If there are multiple other problems to attend to while treating the alignment of your teeth, the clear braces cost will rise.
You may not be able to lower the overall clear braces cost, but you might be able to soften the blow. Discuss financing plans with us. We offer affordable financing plans to spread out the cost of clear braces over a pre-determined amount of time.