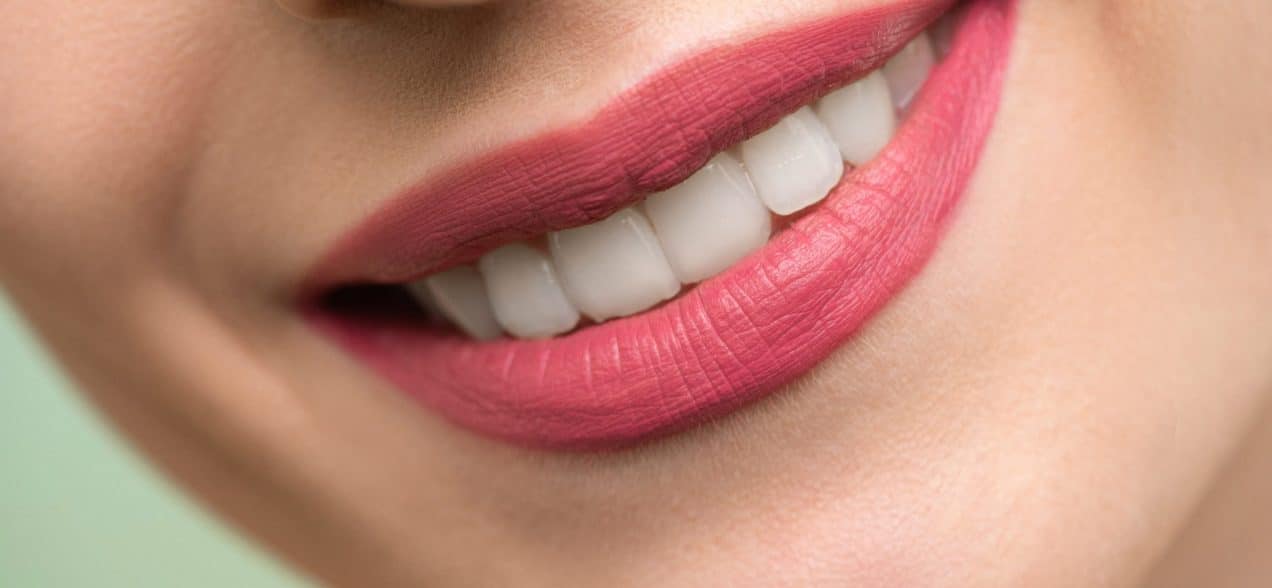 Besides wanting straighter teeth, you may be contemplating Invisalign to fix your overbite. But does Invisalign fix overbites?
Invisalign is a great route to take if you are looking for something that is possibly less time consuming, less noticeable, and overall, less frustrating than traditional braces. It's like a clear retainer that works diligently (and discreetly) to remedy your smile. The most well-known uses for these clear aligners include fixing crowded teeth, gaps, and yes, even overbites.
To understand if Invisalign can actually help with your overbite, it is important to know the basics.
RELATED: Invisalign Braces Treatment
What Defines an Overbite?
Your overbite can be determined by your Chicago dentist. Strategic dentists (such as myself) will be able to define the degree of your overbite and how to go about correcting it. Some overbites are more severe than others, which means the resolution to fix said overbite is different for every patient.
You'll know if you have an overbite if your upper teeth overlap in front of your lower feet. Don't feel bad though— almost everyone has a little bit of an overbite! The issue with overbites is that they can cause discomfort in your jaw and they eventually can wear down your teeth.
Different Types of Overbites
Generally speaking, any form of misalignment in your teeth is called a malocclusion. There are various forms of malocclusion, all of which can be fixed with Invisalign!
Overbite: Your dentist can prescribe your overbite on a percentage scale. The ideal percentage that you want your teeth to be in is between 5 and 25%. Severe cases of overbites are called retrognathic, but Invisalign cannot fix this type of overbite.
Underbite: An underbite is when your bottom teeth protrude further out than your upper teeth. They aren't as common as overbites, with only 5-10% of the population seeing this dental issue. Invisalign can also fix underbites.
Crossbite: There are two types of crossbites… anterior and posterior. But overall, a crossbite is when one or multiple teeth overlap its corresponding dental arch. Invisalign can fix some types of crossbites, but you'll need to refer to your local Chicago dentist (oh hey, there!) to know the full assessment.
How Invisalign Fixes Overbites
The length of your overbite correction will be determined by the severity of your case. If you have massive overbite issues, well, we might be here a while (well, not technically here in the office. You won't need to see me much!). But if your dental issue is simply a case of over protruding teeth, then we can hook you up with Invisalign, no problem!
You can expect to wear Invisalign for a full year in order to correct your overbite. The process is the same as usual (click here to read the full process). It starts with you getting fit for aligners with our fancy Smart technology, followed by having your custom Invisalign made. You'll need to wear these aligners a lot, like at least 20 hours a day. Unless you want the process to take even longer, keep your Invisalign in your mouth!
Then I'll only need to see you every couple of months to switch out your Invisalign since your overbite will be in the process of correcting itself and moving into the proper position!
Please keep in mind that while Invisalign can correct overbites that doesn't mean it can correct all overbites. If teeth need to be extracted in order to correct your teeth then Invisalign would not be a good choice and regular braces would be a better alternative.
About Big Smile Dental
Dr. Theodore Siegel's extraordinary skills have decorated him with many awards and honors. A 1984 graduate of the University of Illinois, he has consistently stayed up-to-date on the latest dental technologies and techniques by completing 2000+ hours of continuing education. An active participant of the dental community, Dr. Siegel is a member of the Dentist in Chicago Society, Illinois State Dental Society, the American Dental Association, and the Academy of Gp Orthodontics.
Dr. Siegel has also been featured on Fox in the Morning, NBC 2 News, ABC 7 News, WGN 9 news, the Chicago Sun Times, and the Chicago Tribune. Most recently, he has appeared on the cover of "Doctors of Dentistry" and has been named the official dentist of both the Miss Chicago & Illinois Pageants.
At Big Smile Dental, we are dedicated to making your smile healthy and beautiful. Learn more about our practice and our credentials.