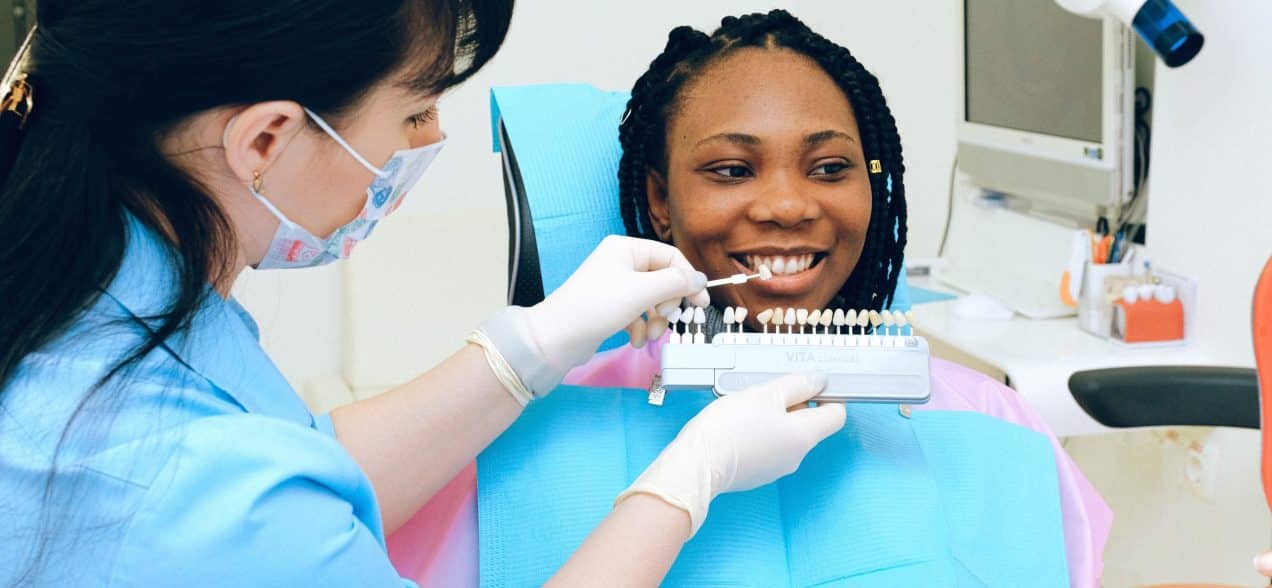 Veneers are ultra-thin dental devices that help cover up tooth imperfections. A Snap-On Smile goes over all your teeth, (think Halloween vampire teeth, but straight). And if you feel self-conscious about your smile, there's absolutely nothing wrong with getting some cosmetic dentistry. But should you get porcelain veneers or the Snap-On Smile?
The differences between these two products is massive. One is a routine, professional procedure that gives you long-lasting effects, while the other is a quick solution that is more affordable. The current state of your teeth can help you make your decision, but you will need to know the essential functions of each.
So, should you get porcelain veneers or a Snap-On Smile? Big Smile Dental and I are here to help you decide.
READ MORE: Cosmetic Dentistry in Chicago
Porcelain Veneers in Chicago
Here at Big Smile Dental, we take pride in the porcelain veneers that we offer. Our patients come from all over the world to get their teeth fixed. In lieu of getting braces or Invisalign, veneers are a viable solution for those with gaps or disproportionated teeth. Porcelain veneers range in price, and they usually are not covered by your insurance, as they are considered a cosmetic procedure. However, if your teeth are decayed and broken down they may be covered.
Veneers require you to go to the dentist on a few occasions. You will have to have a consultation, a mold of your teeth, a fitting, and then the final procedure. Veneers are cemented on your teeth with a solution that guarantees the veneers will stay in-tact for the next decade or so.
READ MORE: Porcelain Veneers
What Are Snap-On Smiles?
Snap-On Smiles are sort of like retainers or mouth guards. They can be slipped on and off at your leisure and they give you a decent smile (maybe). They will make your teeth look straighter and whiter, and the best part is, you don't have to make repeat trips to our dental office.
The downside to these snap-on veneers is that they aren't a permanent solution. Although will fit them to your teeth, they make eating more restrictive and they don't look as natural as porcelain veneers. However, these can give you an idea of what your teeth will look like if you choose to invest in porcelain veneers.
Porcelain Veneers Vs Snap–On Smiles
With a basic understanding of each of these cosmetic dental solutions, you can analyze your personal situation to make a decision and of course we are here to help. Those who have small tooth damage such as a chip or a single discolored tooth will find that porcelain veneers are a better remedy than a full tooth guard. But if you're on the fence about getting veneers for your discolored teeth, Snap-on Smile can act as a stand-in solution until you decide to invest in porcelain veneers.
So, should you get porcelain or snap-on veneers? The choice is up to you. But to help you out, consider this list of pros and cons for each:
About Big Smile Dental
At Big Smile Dental, we are dedicated to making your smile healthy and beautiful. Learn more about our practice and our credentials.