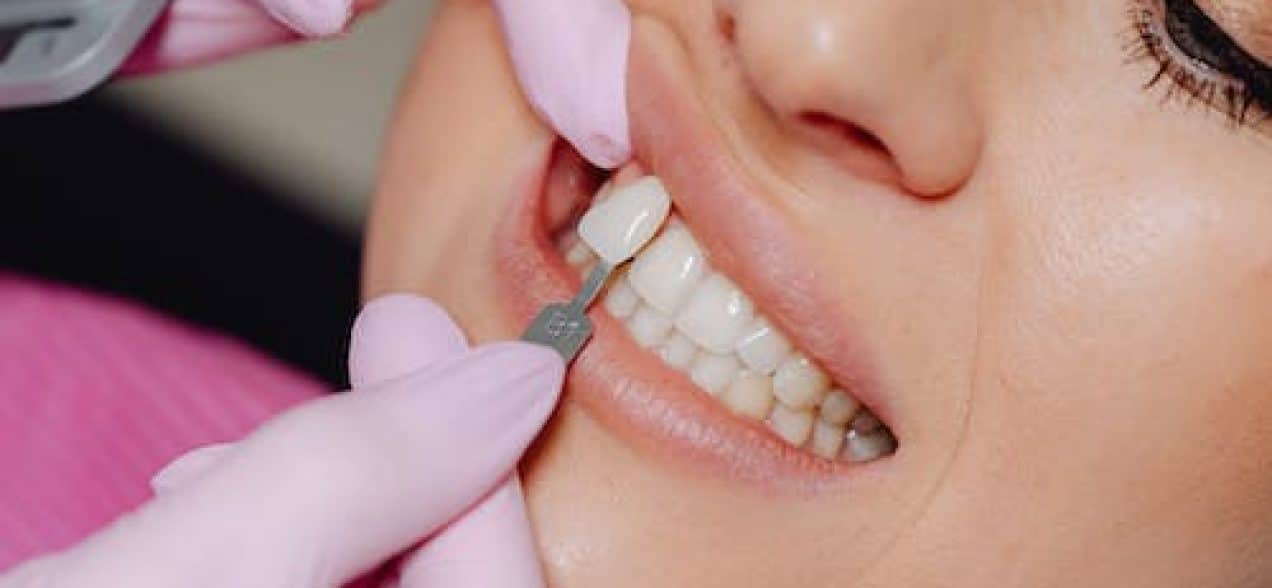 A beautiful smile is vital for your overall appearance and can significantly increase self-confidence. Unfortunately, only a few people are born with perfect smiles. Most of us need assistance fixing flaws that make our smiles appear less than perfect. Veneers and lumineers are the most versatile solutions when correcting defects in your smile.
Veneers and lumineers have become popular methods for achieving a dazzling smile. While both cosmetic treatments have some similarities, they also have some significant differences. These are primarily in terms of size, cost, and ease of use. Both options, however, can be an effective way to correct various cosmetic dental issues. Individuals who undergo either procedure can enjoy a more beautiful smile and increased confidence without compromising the function of their teeth.
What Are Veneers?
A veneer is a custom-made shell made of a natural-looking, thin material that fits over your teeth's front surface. Veneers are a great option for enhancing your smile because they look great and have the durability of real teeth. Veneers can help conceal flaws such as cracks, chips, and stains. Veneers are one of the most prevalent forms of cosmetic dentistry. Several types of veneers are available based on your condition and treatment goals. They are available in porcelain or from resin composite materials. The procedure is relatively quick and only requires a small amount of natural tooth enamel removed.
Big Smile Dental specializes in porcelain veneers to give patients self-conscious about their smile a brilliant white smile. You can get veneers for either a single tooth or multiple teeth. Depending on your requirements, you can also receive partial veneers (which do not cover the entire tooth) or full veneers.
Dental Veneers: Application Process
Big Smile Dental employs a multi-step approach to guarantee that your veneers fit perfectly, perform ideally, and produce the smile you've always desired.
Initial consultation – The first step is a cosmetic consultation with our dental specialist, who will inspect your teeth to see if you are a good candidate for veneers. This includes taking bite impressions and X-rays to see how the teeth fit together. You will also have a full dental checkup to ensure no tooth decay or gum disease.
Preparation  – Your veneers will be customized to suit your facial structure, teeth coloration, style, and personality. While wearing temporary veneers, a trained ceramist at our dental laboratory will take that design (mold) and handcraft the veneers out of high-quality dental porcelain.
Final placement - Once the porcelain veneers are ready, we will prepare your teeth for cosmetic bonding, and some tooth surfaces may need to be modified to accommodate the veneer. This will require some tooth structure to be thinned. Following the completion of the preparation, we will securely bind them in place, renewing your smile.
What Are Lumineers?
Lumineers are a special brand of semi-permanent veneers that are relatively less expensive than traditional veneers because they do not always last as long. Lumineers are made of thinner porcelain material and thus aren't as thick as traditional veneers. Lumineers also don't require any preparation (enamel removal) before placement and can be extracted without causing significant damage to the tooth. Although lumineers are a less invasive alternative, they may not be as effective in covering severe tooth stains and other cosmetic issues as veneers.
Dental Lumineers: Application Process
The application process for Lumineers is relatively short, as teeth will not require additional prepping. Following your initial consultation, impressions and imaging of your teeth are sent to our dental laboratory, where Lumineers are created. These personalized Lumineers will be available in two to four weeks. Unlike traditional veneers, temporary veneers are not required while you wait for your custom Lumineers. Once they're ready, we will set up a second appointment to bond them to your natural teeth.
Porcelain Veneers and Lumineers: Similarities
Both porcelain veneers and Lumineers can be an ideal solution if you are dealing with any of the following dental issues:
Both Lumineers and veneers can help you attain the aesthetic of white, straight, and beautiful teeth. Lumineers and veneers are durable, long-lasting, and simple to maintain by brushing and flossing. Both necessitate routine dental checkups and cleanings. Lumineers and veneers do not become discolored over time like natural tooth surfaces.
Porcelain Veneers and Lumineers: Differences
Although both are used to treat the same dental issues, there are some differences worth considering:
Preparation -The primary benefit of Lumineers is that they do not require the same level of surface preparation as traditional porcelain veneers. Lumineers are extremely thin and instantly attach to the surface of your teeth.
Permanence – Typically, veneers are more durable than lumineers. Porcelain veneers last 15 to 20 years with careful maintenance, whereas Luminners last 10 to 15 years. Because Lumineers are far thinner than traditional porcelain veneers, they are more susceptible to the damaging effects of chewing hard foods and tooth grinding. To maximize the longevity of your Lumineers, you must be exceedingly attentive to their maintenance.
Reversibility– The process can be reversed if you no longer want Lumineers on your teeth or do not like how the Lumineers look. There is minimal nerve injury to the tooth. Traditional veneers, on the other hand, are irreversible.
Aesthetic results – Both veneers and Lumineers are designed to create a flawless smile by enhancing your teeth. However, when Lumineers are placed on the tooth's front surface, they may appear chunkier, thicker, and bulkier, regardless of how thin they are. Even while the minimum preparation required for Lumineers is enticing, the aesthetic outcome of more invasive porcelain veneers may be significantly more pleasant.
Candidacy – People with severely discolored teeth or other serious defects may not be ideal candidates for Lumineers.
Lumineers or Porcelain Veneers: Which Is Right for You?
Regarding the future of your smile, it is essential to make an informed choice. As a leading veneer provider, Dr. Siegel and his staff will conduct an evaluation and explain the benefits and drawbacks of each veneer type. With our advice, you can rest assured that your decision will result in the perfect smile you've always desired.