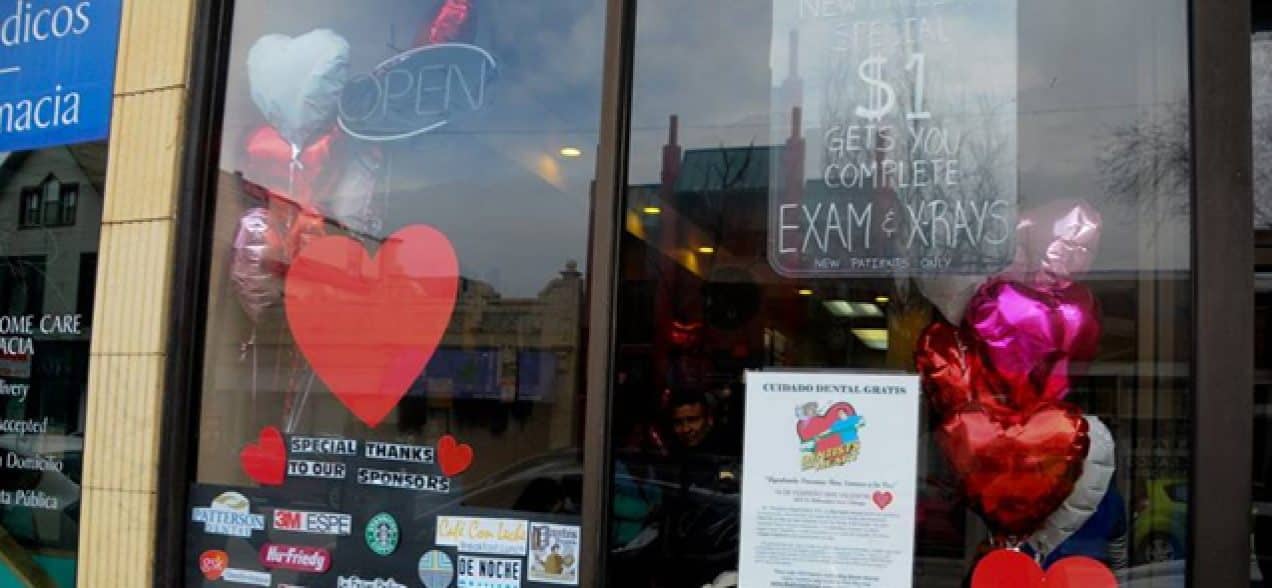 Each year, our staff and some other incredible dentists in Chicago do something special for the people in our community… We open our doors and provide free dental procedures for those who would otherwise be unable to afford the care that they need.
Every year on February 14th, we hold our annual "Dentists With Heart" Valentine's Day charity and offer free dental care to anyone – all day!
This is our way of giving back to his community during these difficult economic times. Having practiced in the Logan Square/Avondale area for nearly a quarter century, we realize the value of their support over the years. We have been passionate about reaching out to those who cannot afford the dental work they desperately need at a price they can afford.
Making Memories – Valentine's Day Charity Photos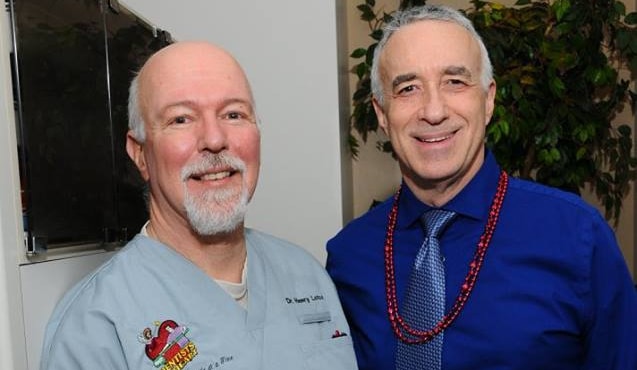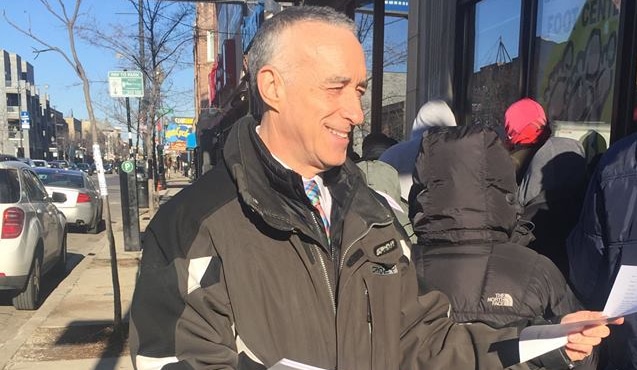 What You Can Expect On Valentine's Day
No one will be turned down for free dental care on Valentine's Day! The only restriction is that patients must be 12 years of age or older to receive care.
We will take patients on a first come first serve basis, so be sure to get here early – we open at 9:00am!! In past years, hundreds of people have lined up in front of Big Smile Dental's doors on Valentine's Day in order to take advantage of the unique opportunity. It's not uncommon for the lines to wrap around the block by the time the doors open in the morning.
Our ultimate goal is to reach the people who are in the most need in our community. While no one will be refused care at Big Smile Dental, the Valentine's Day charity is designed for those who have postponed important dental work because of the high cost of treatment. Many people simply cannot afford dental care, and as a result, suffer terribly from painful dental problems.
Free Dental Services Provided On Valentine's Day
We'll perform all sorts of dental procedures free on Valentine's Day including
Joining us are other fine Chicago dentists
Each year, many dentists from throughout the city join us and our entire staff, working throughout the day. Our goal is to provide as much free dentistry as possible to the good people of Chicago. We'd love for you to come and join us this Valentine's Day!